Welcome to the blog page of Haven Memorials, a renowned monumental stonemason company with over 30 years of experience. 
Through this blog, we aim to share our extensive knowledge and insights about our craft, offering guidance on selecting the perfect memorial, exploring different materials and designs, and providing tips on maintaining and preserving these timeless tributes.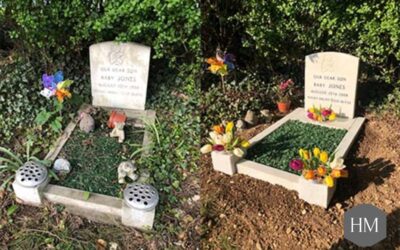 Are you in need of some help cleaning and maintaining a headstone or gravestone? We've put together a comprehensive guide to help you through the process. From removing moss and mould to renovating and repairing, everything you need to know is here. With this guide,...
read more
Address
Haven Memorials     
Grove Farm
The Street
Crookham Village
Fleet
GU51 5RX