Memorial Ornamentation
Ornamentation adds a highly treasured enhancement to your loved one's memorial, signifying an everlasting and cherished memory of them and their life.
A wide selection of beautiful ornaments to complement your memorial
Third-generation family-run monumental masons
Over 30 years of experience
Outstanding Craftsmanship
When creating personal memorials to commemorate our loved ones, ornaments are considered precious because they carry beloved memories and meanings close to our hearts. The perfect memorial ornament serves as both a distinctive focal point and a fitting tribute to your loved one.
While it may be difficult to imagine what single object could possibly encapsulate the life of your loved one, we hope that browsing through our extensive collection of memorial ornaments will provide inspiration and you will find one that will serve as an apt commemoration.
Our range of memorial ornaments include:
Carved ornamentation in either painted/unpainted finish
Etchings 
Photo plaques
Grave ornaments
Memorial Statues
Ledger slabs, in a range of materials including granite, marble and slate
Glass chipping infills and top-ups in a variety of colours
Vases and replacement vase inserts
If you would like to have a carving added to the memorial of an ornament that was personal to your late loved one, we can hand carve, sandblast or hand etch a symbol or object of your choice. 
Whether it be a bird, flowers or an individual design of your own you wish to add to your loved one's memorial, our team of dedicated and skilled craftsmen is esteemed at creating striking and finely-detailed ornamentations. We can carve your chosen ornamentation into the stone without any colour, or we can paint it with a colour of your choice. Please note, these design considerations are subject to churchyard regulations. We will guide you through this process to ensure you meet the churchyard's requirements and receive a stunning ornament to accompany your loved one's personal memorial. 
If you wish to supply us with your own photo, we can replicate your image with a hand-etched portrait. Alternatively, if you would like to have a photo plaque added, we can also accommodate this option.
Ornamentation selection
Alongside inscriptions you may also wish to incorporate a motif or picture onto the memorial, we refer to these as ornamentation. As long as cemetery/churchyard regulations permit then we can carve almost any image into the stone, from birds to royal military badges, in black and white or full colour we take pride in carving the most significant symbols onto your loved one's stone.
Here is a selection of the ornamentations we have crafted to beautifully complement personal memorial designs. The designs you see here are only a sample of the many options,  that we can create for your loved one.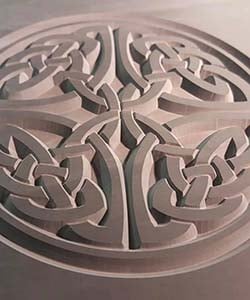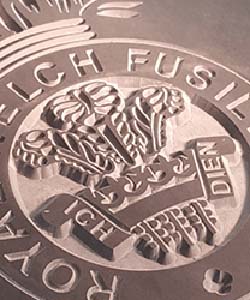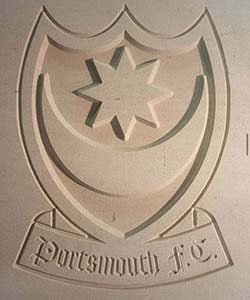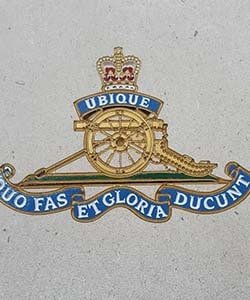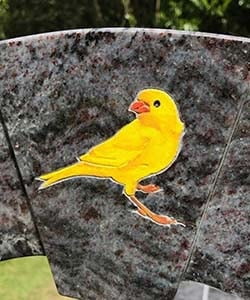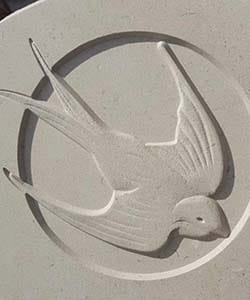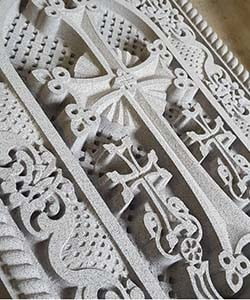 Why choose Haven Memorials for your Memorial Ornamentation?
For over 30 years, Haven Memorials has been creating stunning ornaments to sit alongside your loved one's personal memorial to provide a fitting tribute to them.
Every ornamentation will add both beauty and meaning to your loved one's resting place and serve as an everlasting memory that reflects their uniqueness and their life. From beautiful photo frames to finely carved memorial figures and moving spiritual symbols, we hope to provide you with the perfect mark of remembrance for your loved one.
Third-generation family-run monumental masons
Over three decades of experience
Outstanding craftsmanship
A wide selection of memorials
A wide selection of beautiful ornaments to complement your memorial
A thoughtful, supportive and comprehensive service
From our wide range of bespoke ornamental designs, we can help you select and create distinct and fitting ornamentation to symbolise the life of your loved one. To further personalise your loved one's memorial, we offer additional features such as marble statues and memorial vases.
Address
Haven Memorials     
Grove Farm
The Street
Crookham Village
Fleet
GU51 5RX