Welcome to Haven Memorials
Your local family-run Monumental Masons
Third-generation masons creating Bespoke Memorials, Plaques & Heraldry
Crafting Gravestones for Churchyards & Cemeteries across the South of England




We are a local family-run monumental masons that has provided over three decades of service to the community, built on the principles of care, trust and support.
At Haven Memorials, we pride ourselves on our expertise in hand-sourcing the finest quality materials, applying traditional techniques, and delivering exceptional craftsmanship to produce beautifully-carved memorials to remember your loved ones.
We are dedicated to supporting you every step of the way and assisting you when you need it the most. Our care and craftsmanship, coupled with our commitment to providing a personal memorial that aptly commemorates your loved one's life is an honour that we all feel at Haven Memorials.
Third-generation family-run monumental masons
Over three decades of experience
Outstanding craftsmanship
A wide selection of memorials
Traditional techniques and hand-sourced materials
From our wide variety of premium quality monuments and designs, we can help you in creating the most appropriate headstone, memorial or marker to celebrate the life of your loved one. We provide additional features such as marble statues, memorial vases and graveside ornaments to add a genuinely distinctive touch.
For three decades, we have demonstrated our values of integrity, quality and care to provide an honest, reliable service and exceptional craftsmanship. Our skilled and considerate team delivers a comprehensive memorial masonry service that maintains the highest level of excellence and provides support and guidance throughout.
For over 30 years, we have been applying our time-honoured, exquisite craftsmanship to memorial masonry to perfectly commemorate the life of your loved one.
We value quality and integrity, hand-sourcing the finest materials from around the world and applying traditional techniques and modern technology.
Our extensive range of memorials and aftercare services are designed to provide the perfect symbol of remembrance for your loved one.
We provide complete peace of mind and the assurance that you will receive a caring, supportive and comprehensive customer service that starts from your first contact through to the creation of your personal memorial.
We can also support you with regular memorial cleaning and renovation, our biannual maintenance service and memorial insurance.
We value our commitment to the local community and customer service, providing professional advice and assistance throughout the process of selecting, creating and caring for your memorial.
We seek to provide as much information as possible to help you on that journey. We have answered your most frequently asked questions, saving you time and offering you support every step of the way.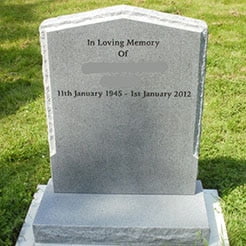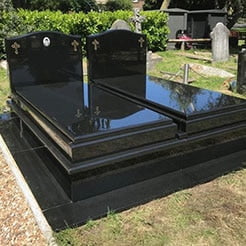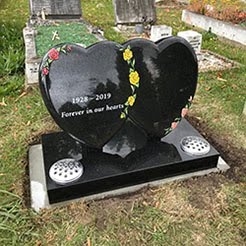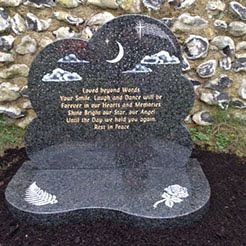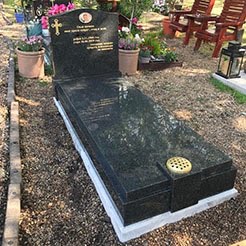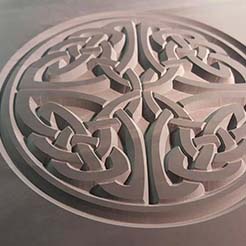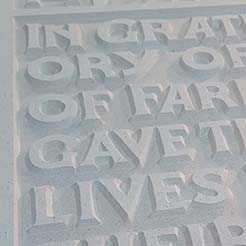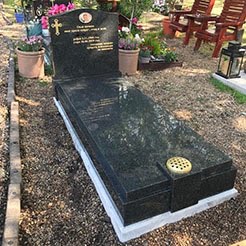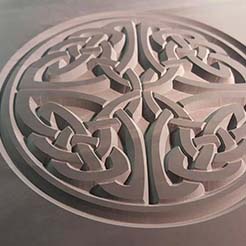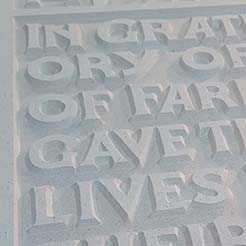 You can find out more about our experience and expertise, products and services and materials as well as our ordering process and timescales in our latest brochures.
For more information or to speak to one of our friendly, experienced and helpful team, you can contact us via phone or email, or visit one of our showrooms located across the South and South East of England.
Address
Haven Memorials     
Grove Farm
The Street
Crookham Village
Fleet
GU51 5RX