Memorials, Gravestones and Headstones in Ascot
For over thirty years, Haven Memorials has been creating stunning headstones in Ascot. Our team of experts is dedicated to helping you find the perfect gravestone for your loved one, whether it's a full kerbed memorial, cremation memorial, or bespoke memorial headstone. We offer a wide selection of high-quality and customisable memorials to choose from.
Choose Haven Memorials for your memorial needs and let us help you create a lasting tribute that honours your loved one in the most beautiful way possible.
A wide selection of bespoke headstone memorials
Third-generation family-run monumental masons
Traditional techniques and hand-sourced materials
Outstanding Craftsmanship
The perfect memorial for your loved one in Ascot
Welcome to Haven Memorials, where we take great pride in offering a wide range of quality monuments and designs in Ascot. Our caring and knowledgeable specialists are here to assist you in selecting or creating a headstone, memorial, or gravestone that pays the utmost respect to your loved one. Additionally, we provide custom ornamental items, such as photo plaques, grave ornaments, and vases, to make the memorial even more personal and special.
You can choose from our extensive selection of traditional headstones, kerbed designs for larger memorials, cremation memorials, and even memorials specifically designed for children. Our master stonemasons can customise the words, inscriptions, lettering styles and finishes, fonts, and languages to create a truly unique and personalised tribute.
For over 30 years, Haven Memorials has been dedicated to delivering quality, integrity, and exceptional customer service. Our team of professionals is here to support and guide you every step of the way, ensuring the highest standards of excellence. We are committed to commemorating your loved one in the most dignified and meaningful way possible.
Cemeteries in Ascot we work with
We have installed headstones in following cemeteries in the Ascot area: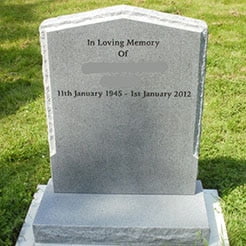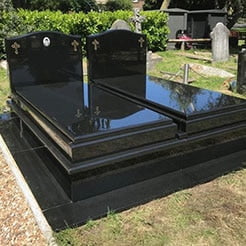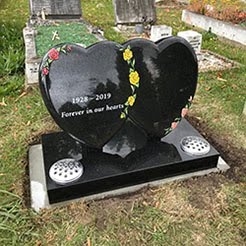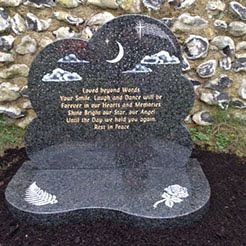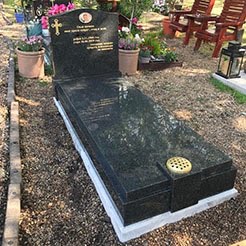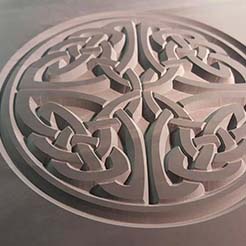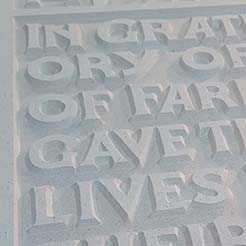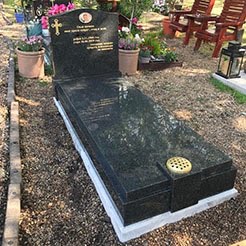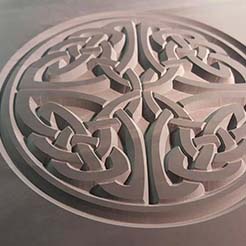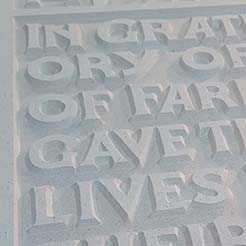 Why choose Haven Memorials for your loved one's memorial in Ascot?
We are a local third-generation family-run monumental masons that has served our local communities for over three decades. We are built on the principles of care, trust and support.
At Haven Memorials, we pride ourselves on our expertise in hand-sourcing the finest quality materials, applying traditional techniques, and delivering exceptional craftsmanship to produce beautifully-carved memorials to remember your loved ones.
Third-generation family-run monumental masons
Over three decades of experience
Outstanding craftsmanship
A wide selection of bespoke headstone memorials
Traditional techniques and hand-sourced materials
A thoughtful, supportive and comprehensive service
From our wide variety of premium quality headstones and designs, we can assist you in creating a bespoke and personalised memorial headstone to celebrate the life of your loved one. We also provide features such as marble statues, memorial vases and graveside ornaments to add a distinctive touch to your memorial.
Haven Memorials can accommodate design requests for memorial headstones of all shapes and sizes. Every person is special and unique, which is why we offer complete personalisation of your headstone memorial. You can select your material, size, shape and design as well as add a thoughtful inscription. Choose the colours, letter style, text and formats for your memorial from one of our many designs.
Other Services we offer in Ascot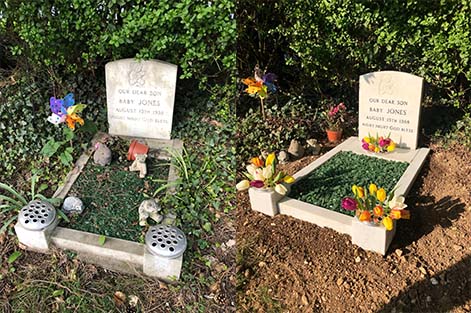 Memorial Cleaning and Renovation Service in Ascot
We provide a memorial cleaning and renovation service for all of our monuments, including headstones, cremation urns, kerbed and children's memorials. Our team of memorial specialists also provides an exceptional restoration service to ensure your loved one's memorial remains in excellent condition.
Memorial BiAnnual Maintenance Service in Ascot
At Haven Memorials, we provide a biannual memorial maintenance service to help keep your loved one's symbol of remembrance in pristine condition, ensuring it retains its fine detailing and exquisite finish.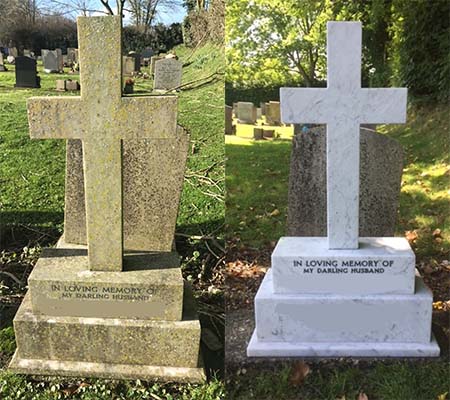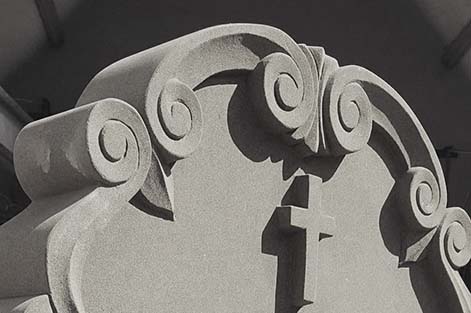 Memorial Insurance in Ascot
We can provide insurance for your loved one's memorial to give you peace of mind should an accident occur. Our team of memorial specialists applies its long-standing techniques and diligent craftsmanship to restore your memorial to its highest quality.
Address
Haven Memorials     
Grove Farm
The Street
Crookham Village
Fleet
GU51 5RX